A Queen will be a Queen!
I'm seriously expecting an announcement from the Queen herself. Here she is pictured with her longtime friend and trainer on a lil' boat trip with newly weds Alicia Keys and Swizz Beatz. Damn queen, but if that's what you like, go for it.
Wyclef for President!
Well it seems like all that work in Haiti has paid off for the former Fugee member. He has officially stepped down from his non-profit organization "Yele Haiti" in preparation to run his campaign. In my opinion, this guy has never really been involved in politics besides this Haiti thing. If he wins, it will definitely be based off his popularity (Barack Obama: Hint! Hint!). And EVEN though the "Yele Haiti" was a great idea and organization, according to a lien filed by the IRS, the organization allegedly owes a cool $2.1 million in back taxes. Celebs, pay yo damn taxes! Oh yeah, actor Sean Penn and some other celebs are not happy about Wyclef's idea of becoming president.
Cash Money is Winning! Hate it or luv it!
Super producers Cool and Dre just inked a deal with Cash Money Records. Question: Have they ever heard of Mannie Fresh? He was once Cash Money's in-house producer. Only to leave the label years later after he realized that Baby and Slim were a two-man team when it came to finances. Good luck Cool and Dre!
Another rapper dies...this is getting all to familiar.
New Orleans rapper Twelve A'Klok (real name Argell White and he is also Soulja Slim's cousin) was found dead in the streets of his hometown Monday (Aug. 2.) A newspaper deliverer discovered his body and he was pronounced dead on the scene. Police have made no arrests. Don't know too much about Twelve A'Klok...but I was a big fan of Soulja Slim (Ahhh...those good'ol No Limit Dayz!) With the crime rate increasing and more rappers and athletes going to jail, it's definitely not a good look. In the words of my homie Larry Fishburne in the movie "School Dayz"...people..."WAKE UP!"
Yo Beans! This sh*t is gettin' old bruh!
Once again...Beanie Sigel was on stage at a broken down club dissing Jay Z again with the same old verse he has been dissing him with for the past five months or so. As a fan of hip hop, I would love to see this battle. But the reality of it is, it will never happen. Sorry Beans, let the Roc go. After all, they did let you go. And Freeway is stuck in a tight position. Being one of Sigel's best friends and on stage with him, and still being cool with Jay. Wonder how Beans feels about that?
Another "tell-all" book!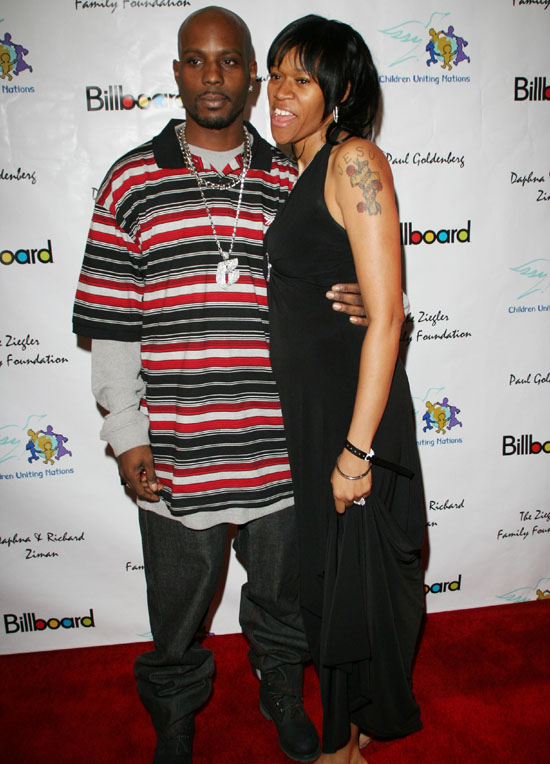 DMX's wife is coming out with a tell-all book dealing with her personal life with Dark Man X. I really don't care and she's doing it because she needs the money...bottom line! Good luck Mrs. X!
Weezy's Interview
Lil' Wayne phoned Funkmaster Flex from Rikers Island. He's seems to be doing fine, aside from the nasty food they serve in jail, he said. He's scheduled to get out in some time in November. Here are the links: Parts 1 and 2
http://www.youtube.com/watch?v=qb1WkxiPlzI
http://www.youtube.com/watch?v=y2CARjUCuJA
F.L.Y. Fashion
Our F.L.Y. Fashion for today is non-other than the "G-Shocks." These watches will run anywhere from $100 to $200 in the urban world. However, the designs are unique, they come in almost every color, and you can definitely coordinate them with your outfits. Not-so reasonable price, but very reasonable fashion.
Fashion News
Casio took over Manhattan last Monday, August 2nd, 2010, where the watchmaker unveiled the newest watches from its brands: G-Shock, Baby-G and Pathfinder. In the event, Casio also introduced the new celebrity ambassadors for its multiple brands. The famous faces who are appointed to be the new ambassadors are Ke$ha for Casio's Baby-G Collection; Bryan Greenberg of HBO's series "How To Make It in America" for Casio's new Edifice Black Label, and L.A. Lakers power forward and two-time NBA Champion Lamar Odom for Casio's Ultimate Tough GX56 timepiece.
F.L.Y. Recipes
Today's F.L.Y. recipe is very simple and basic. Something that everybody can make at home: A Club Sandwich! Now I know what you might be thinking: "Not really a recipe, just a damn sandwich." And you're right! But how many times do we run out of food, don't feel like cooking and making something simple to satisfy our appetite? Well if you make this sandwich right, there are good chances that you'll be taking a nap after this one provided by the Food Network:
Ingredients
12 slices white bread
3/4 cup mayonnaise
8 romaine lettuce leaves
16 slices vine-ripened tomatoes
Kosher salt and freshly ground black pepper
16 slices crispy cooked bacon
16 ounces sliced roasted turkey
16 frill picks, or plastic cocktail swords
Serving suggestions:
Potato chips
Sweet Pickles
Directions
Toast the bread in a toaster, or under a broiler on both sides. Cut the lettuce leaves in half crosswise and form into 8 neat stacks.
To make a double-decker club: On a clean work surface, arrange 3 bread slices in a row. Spread 1 tablespoon mayonnaise over 1 side of each bread slice. Place a lettuce stack on top of the first bread slice, top with 2 tomato slices, and season with salt and pepper, to taste. Place 2 slices bacon over the tomatoes (broken to fit neatly if necessary) and top with 1/8 of the turkey (without letting any hang over the sides). Season the turkey with salt and pepper, to taste. Repeat with the second bread slice. Carefully place the second layered bread slice on top of the first layered bread, turkey side-up. Cover with the third bread slice, mayonnaise side-down.
Pin the sandwich's layers together by piercing them with 4 frill picks or cocktail swords through the top bread slice, in 4 places in a diamond-like pattern, all the way to the bottom bread slice. Repeat entire process with the remaining ingredients to form 3 more sandwiches.
Using a serrated knife cut each sandwich, diagonally, into 4 triangular pieces (each piece should be secured in the center with a pick or sword). Serve with potato chips and pickles.
STAY F.L.Y. AND STAY FRESH!